I did some area cleaning today! *yay* it was a bit messy around, but still manageable. I just didn't have anything to do, so I thought that I should get some sweat by doing some area cleaning (very military terms eh). Pruned the grapevines and ensured that they are well tangled and all. Toilets are still down, or we're just keeping it down. I hope that the grapes will be ready before we leave in September. Yes Xing, if you're nice, we might send some over to LA!
The blog also got a bit of a revamped. I managed to slot in the html codes accordingly. At first, the whole site was down and all the entries disappeared. I went, "Oh SHIT!" ... but more doodling and tweedling around and finally *BINGO* I manage to figure out the Java codes. Thanks Alan and Yen! So, those around, please leave your comments behind and we can now monitor the traffic too.
Further draama unfolds this morning when the beggar in Draaama 1 and his wife were bickering/arguing/fighting with another guy outside our pavilion. Apparently, this new guy on the block stole his previous begging spot and the couple are making a whole lot of din over it. It was a whole 1/2 hour of shouting in god-knows-whatever-language! Draaama I say, and finally I saw some sisters in the morning. They came out slowly from the mental asylum near our pavilion. Slowly, the truth starts to unfold here in Venice. Simone from NZ pavilion says that there are 4 other mental asylum here in Venice and it's normal. The island asylum? I wish I had taken a photo of naked streaker! Isn't he cold? hehe
On another note, we were invited to the Welsh pavilion party! It was nice, finally going to Guidecca; the island. The same old people were there and it's just nice to have all of us around again. The New Zealand party was great. Very simple and classy I would say. Then went to the German pavilion party. There wasn't an official invitation, but it's just through word of mouth. Great too! Met more of the interns from the other pavilions and we're all in the same boat. There's nothing that we could do at night, other than hang out together. So, that was that and there's the Belgium party tonight over at their apartment! It's going to be nice, seeing all the other people again!
Photos from the previous parties!! :)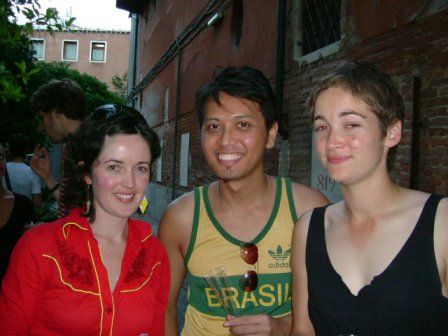 With Tessa and friend from New Zealand Party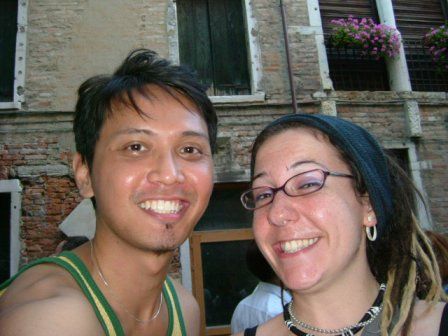 With Phynella from Great Britain Pavilion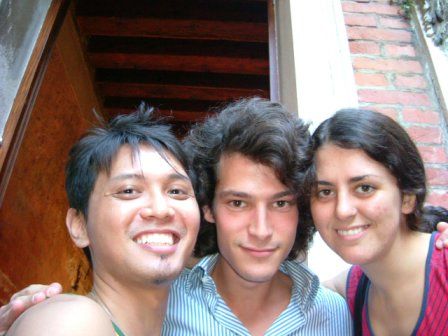 With Ignatio and Paloma from Moroccan Pavilion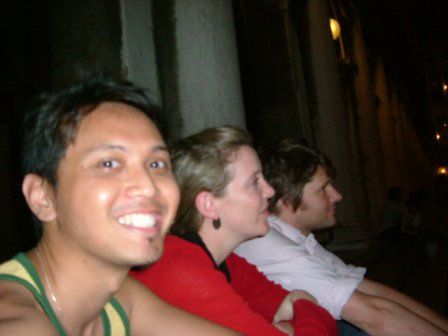 With Emily (NZ Pavilion) and Peter from Germany on post Campo S.Marg
Cheerios!
F.Venice