OGGI (pron. ORGY) - 31 Luglio 2005 min: 21 °C (so NOT true) max: 30 °C (more like 35 °C)
Nat and I finally moved from the cosy Hotel Giardinetto to the hot and stuff apartment OGGI. The air is stale there and we're waiting to get the fans. We can't open the windows too much cos the mosquitoes kept flying in and we will see JK swatting the mosquitoes with his mighty hands. Well, at least we are now closer to the pavilion and shuttling back and forth would be easier. Just cross two bridges and voila, we're home.
The pavilion has been receiving many interesting people so far. People were mainly amazed by the toilet and also after some assistance by us. Nat did most of the work with the Italian-speaking tourists and now she's speaking Czech! She's amazing. I would just stand back and stare with my smattering/smittering CMI French (despite 2 years learning it).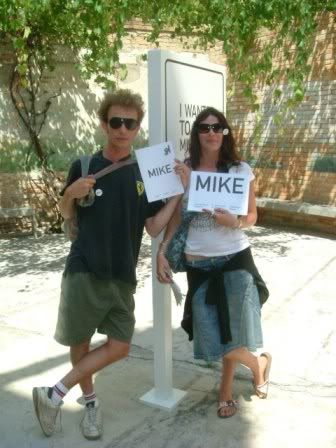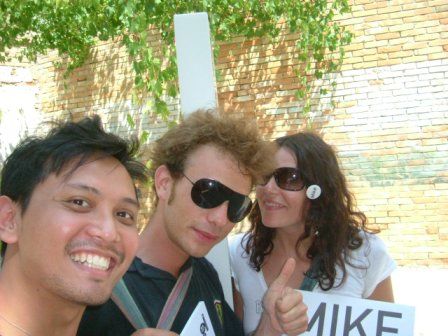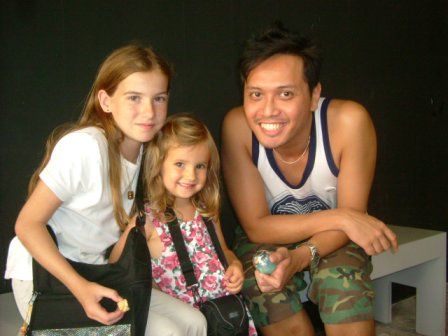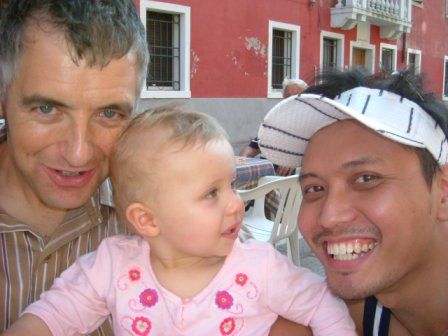 I've made a few contacts so far and probably, I smell a family homestay too (in no order of importance).
1) Funny crazy media students from Roma who stays in the Rainbow House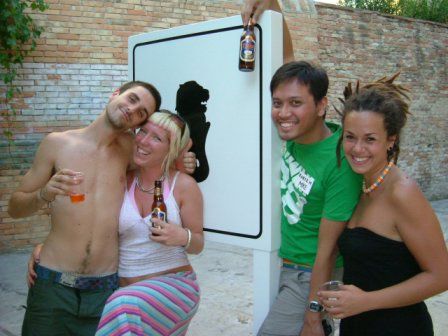 2) Fashion instructor from Montpellier, France who has links with La Salle Singapore
3) Italian scientists who used to work in KKH Singapore and is back in Milan, Italy
4) Film Maker Ralph from Wien, Austria
5) George (Pron. GAY-ORG), the German product designer working in Taipei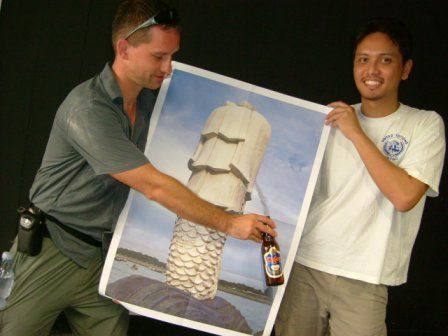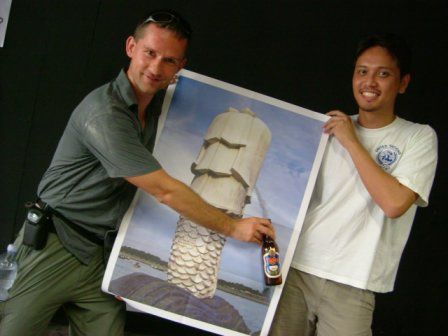 6) Dutch artist and writer who helped themselves to a TIGER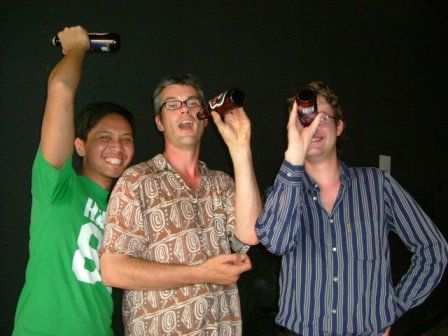 and more to come :) I can't wait to pay them a visit if time permits after the biennale.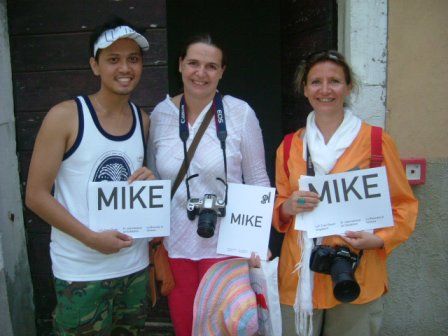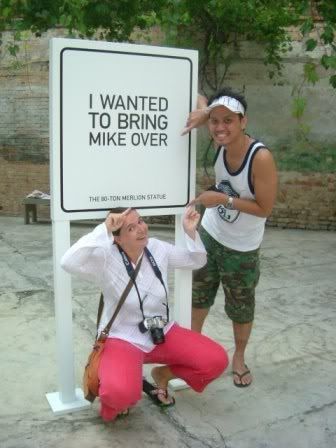 -----------------
On another note, I am going to the other islands of Venice; Isola di Murano e Isola di Burano OGGI. The weather is hot for now, so I shall wait till the sun sets a bit. HOOOOOT!
Will share more of the islands when I'm back. Planning to do the fried rice today, after 3 days of mee goreng and maggi for the past few days. I've just mailed back home, asking mama how to make curry puffs. I think they'll be really HOT and will sell well. Let us all wait and see .... W A I T ...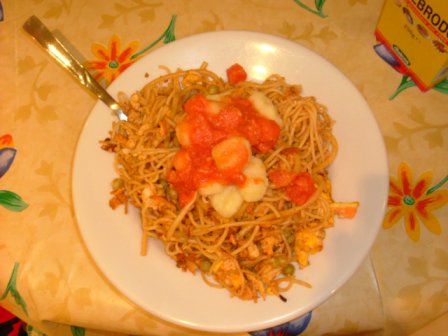 My Singapore Mee Goreng on Day 1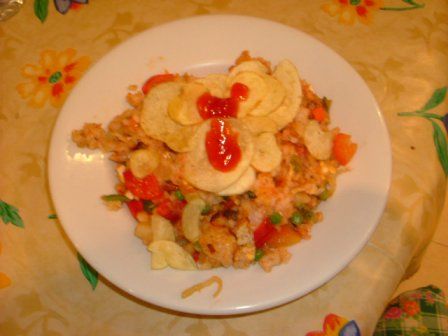 The Rubber Nasi Goreng on Day 2
----------------
Afternote
:
The islands were kindda dead during the weekend and had nothing to offer. While Murano is known for their Murano glasses, Burano on the other hand are known for the fancy lacework and the colourful houses. It took me almost 2 hours to get to the islands from Venice and I was totally exhausted thereafter.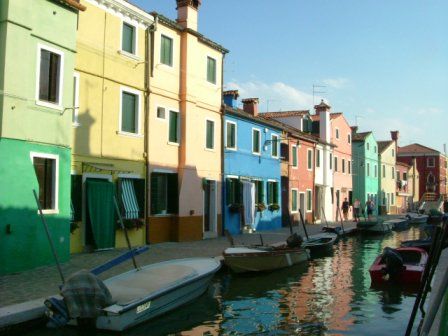 Houses on the island of Burano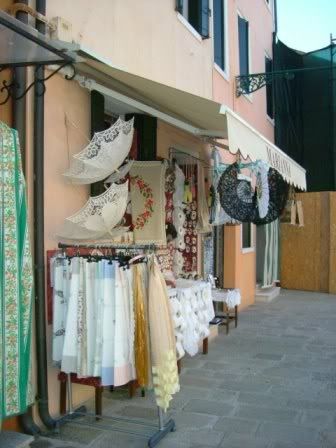 The Lacy Shop in Burano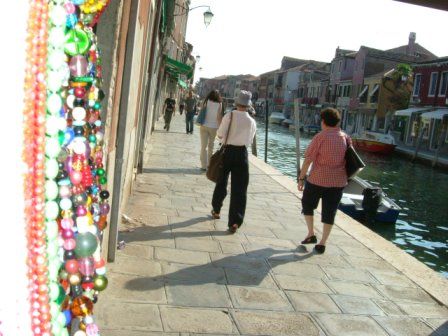 Murano glass beads
The island hopping boy
F. Venezia